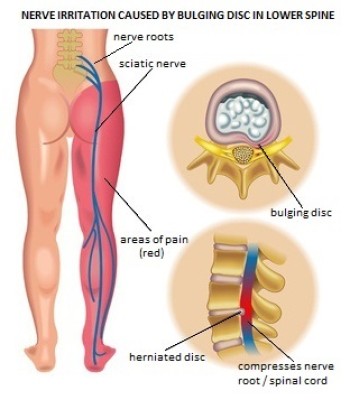 There can be many different causes for numbness, tingling, or pain into the arms or legs. Most commonly, there is irritation where the nerves exit the spine to go down the arms or legs. But since these nerves have a long path to go before they reach the fingertips or toes, there are a number of areas that can cause irritation along the way.
Dr. Favero's thorough examination will check into the nerves, muscles, and joints to determine the most likely factors for your symptoms. But he will not stop there. Over the course of your care, he will address postures and activities that may be causing these symptoms and get to the root of your problem.
For those having had recent injuries, he will apply proper care to the damaged areas and help you reach a point where he can recommend tailored stretches and exercises to help your body heal properly and stabilize it for future demands. If further diagnostic steps are required, such as x-ray, MRI, or referral to another specialist, he will discuss this with you and give you proper recommendations for the process. He wants you to get better and will do all he can to see that this happens.
Learn more about our Disc Decompression and how it can help with these problems.
Some Other Conditions Treated At Favero Chiropractic